(Last Updated On: December 5, 2017)
<< Test First Name >>,

What do I do think of cryptocurrency bot software DIY with Gekko open source

Query from someone in my Meetup group:

Hope all is well. 

Just touching base. Looking forward to the next meet.  I've been having a tough time trying to get my GDAX account set up. No big deal…I'll figure it out eventually.

In the meantime, the link below is one of the guys that I follow on Youtube regarding crypto. Here's one of his latest post.

Have a look. Let me know your thoughts.

Enjoy!

My answer via video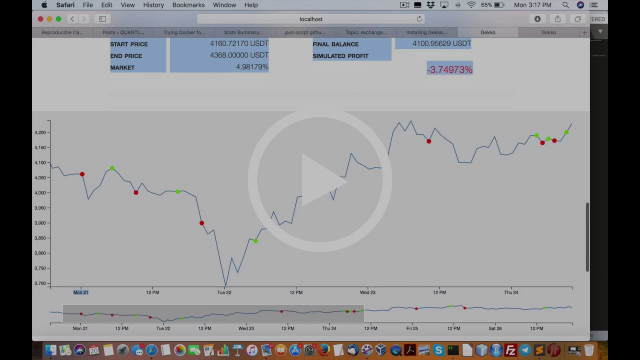 Input caption text here. Use the block's Settings tab to change the caption position and set other styles.
Dukascopy Tools and API development for Algo forex trading
$47.00
Dukascopy Visual JForex for NON programming to do algo forex trading
$47.00
NOTE
I now post my
TRADING ALERTS
into my personal
FACEBOOK ACCOUNT
and
TWITTER
. Don't worry as I don't post stupid cat videos or what I eat!