Metatrader forex trading to HFT aka high frequency trading
(Last Updated On: August 6, 2015)
More questions via my newsletter:
Do you offer some type of high frequency trading software/plaftform that I can use to build my own trading algorithms? I figured thats what the attached screenshot was referring to when I did the initial signup for your website.
I am working on a 'newer and updated' workflow to help you get there using Matlab tools like Simlunk, Stateflow, and Mupad. You can use these to build a visual representation of your trading idea using Simulink and Stateflow. You can code generate to C or C++ or even HDL for FPGA which is your ultra lowest latency. View my video playlist to see what I mean :
This is the most recent one: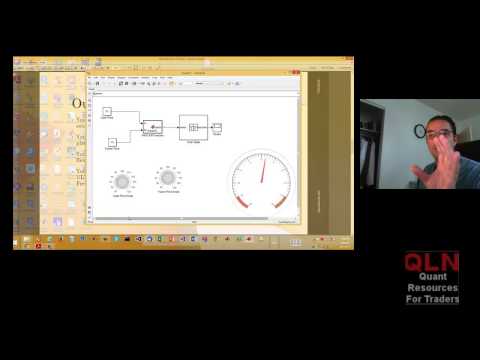 I have been building quant trading algorithms in the metatrader (metatrader4.com) platform and find it is great but has very high latency. Hopefully you have a quicker platform.
I don't think you can mention retail trading systems like Metatrader and high frequency trading in the same sentence. They are very limited in many ways. The solution is the fastest I have seen for both performance and rapid trading idea development.
You have a few choices to enhance your learning with automated trading:
1. Affordable Premium membership training for access to our entire 5 archive. Join here if you are interested
2. Become part of our ELITE training include our NEW FUTURE systematic trading models. BE AN ELITE HERE
Only interested in our courses?
1. Take the R path to learn some deadly R trading scripts! Get them NOW
2. Get up and running fast with MATLAB to learn all the out box functionality you can get. WOW Immerse yourself by taking this course
3. Want to go the deluxe route to not only learn R or MATLAB? Learn how to build entire systems, acquire real time data, enhancement with various databases, or even know which charting packages will work for you? Take ALL OUR COURSES for this absolute steal!
NOTE
I now post my
TRADING ALERTS
into my personal
FACEBOOK ACCOUNT
and
TWITTER
. Don't worry as I don't post stupid cat videos or what I eat!