For high frequency trading aka HFT: Open Source Code Demo of MATLAB Coder converting Hello World M script to C++ file
This is a simple demo of this powerful to demo the conversion of Matlab's M script file to a C++ file for your trading or target platform.
Download the ZIP package from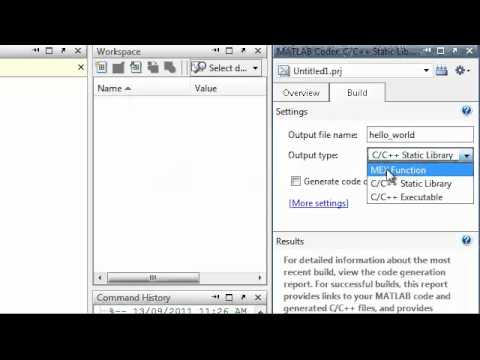 Get more open source project announcements as well as other development my firm is involved with. Go here to join!